This article will give our Polaris customers an understanding of how to create a support ticket to reach Imply technical support, with details that will help support serve them in the best manner.
Submitting a support request
Login to Imply Polaris Help Center - https://polaris-support.imply.io/hc/en-us/ and click "Submit a request".
Please contact your technical success manager(TSM) representative, in case you do not have access.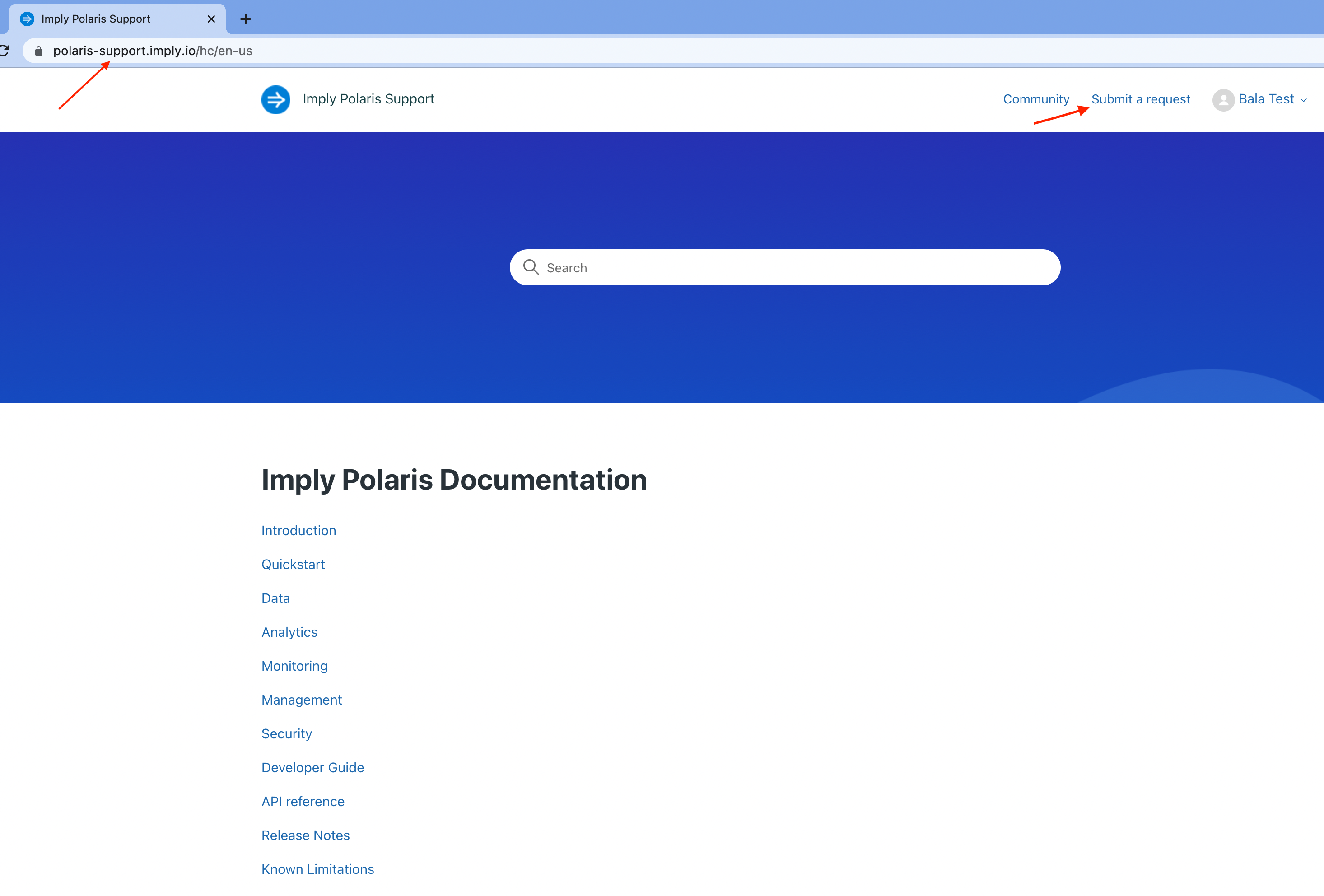 You will reach the ticket creation form as shown below in the screenshot.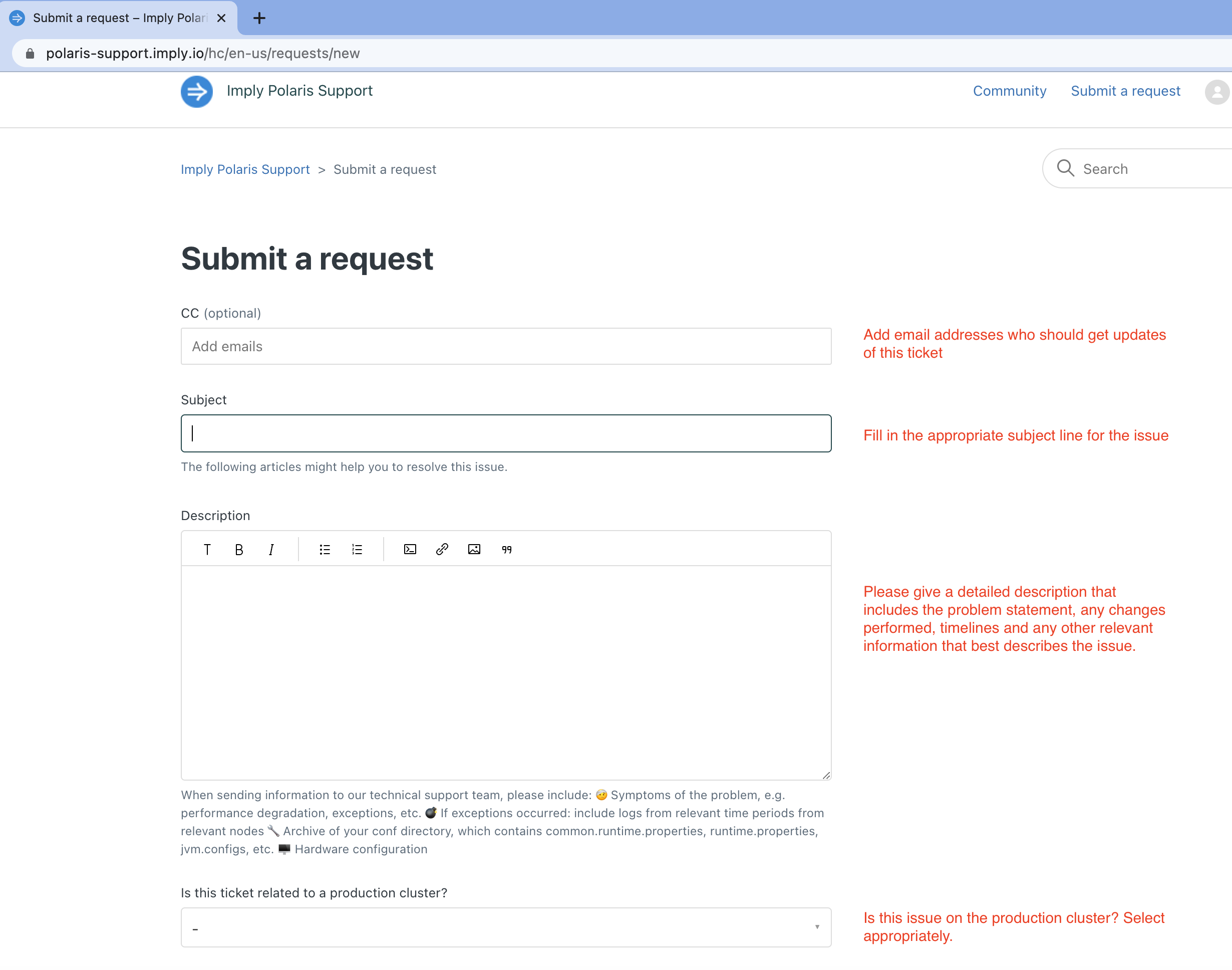 Enter the details as per the explanation given in the right side of the screenshot below.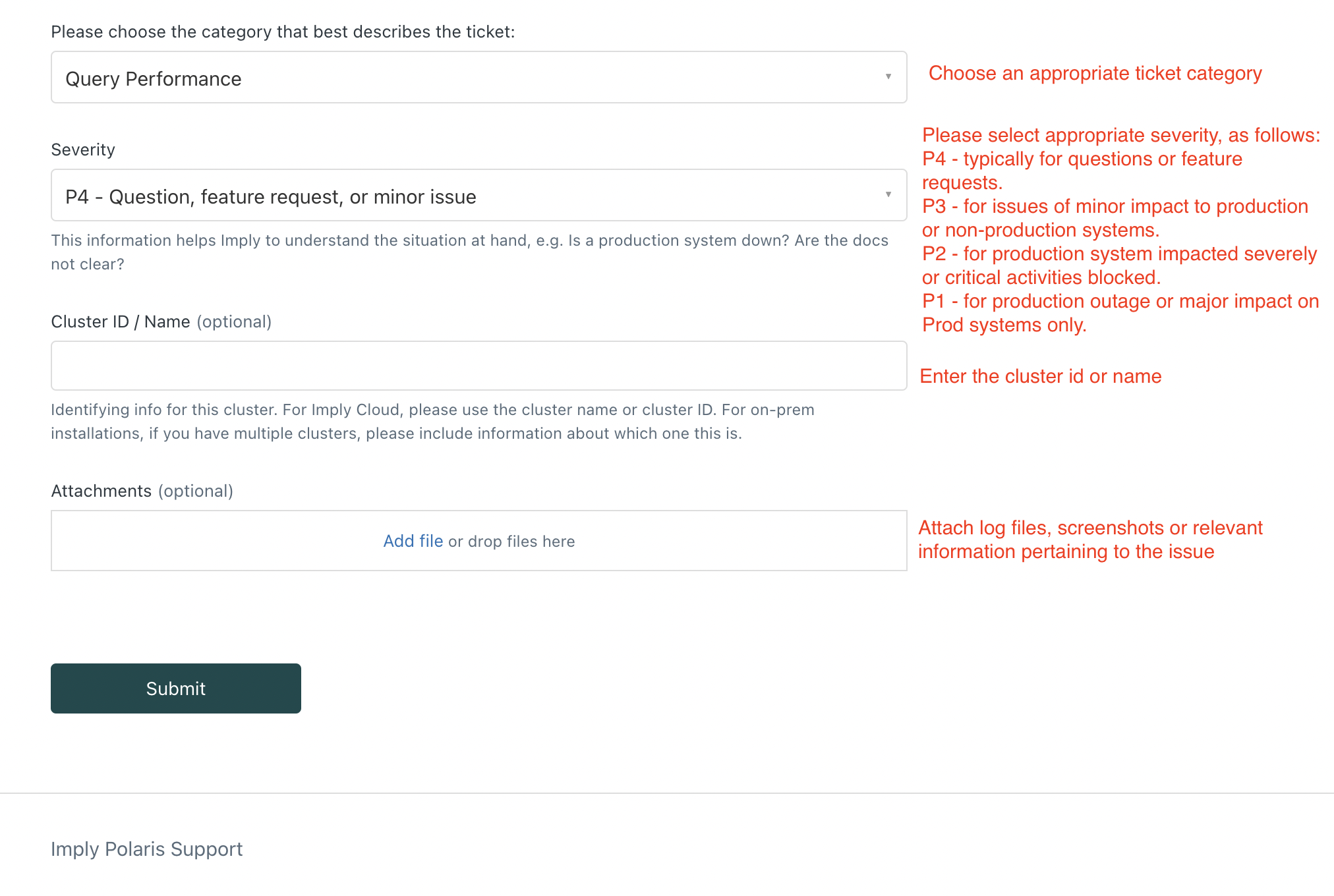 Once you hit "Submit", the ticket should be visible under your profile. Imply technical support will respond based on the severity of the issue and interact with you via this ticket.
Viewing other tickets in your organization
Under your user profile, you should be able to view other tickets created by users in your organisation under the section called "Organization requests". You should also be able to comment on them by going to the open ticket.
Please reach out to your technical success manager(TSM) in case you need help with support portal access or any issues.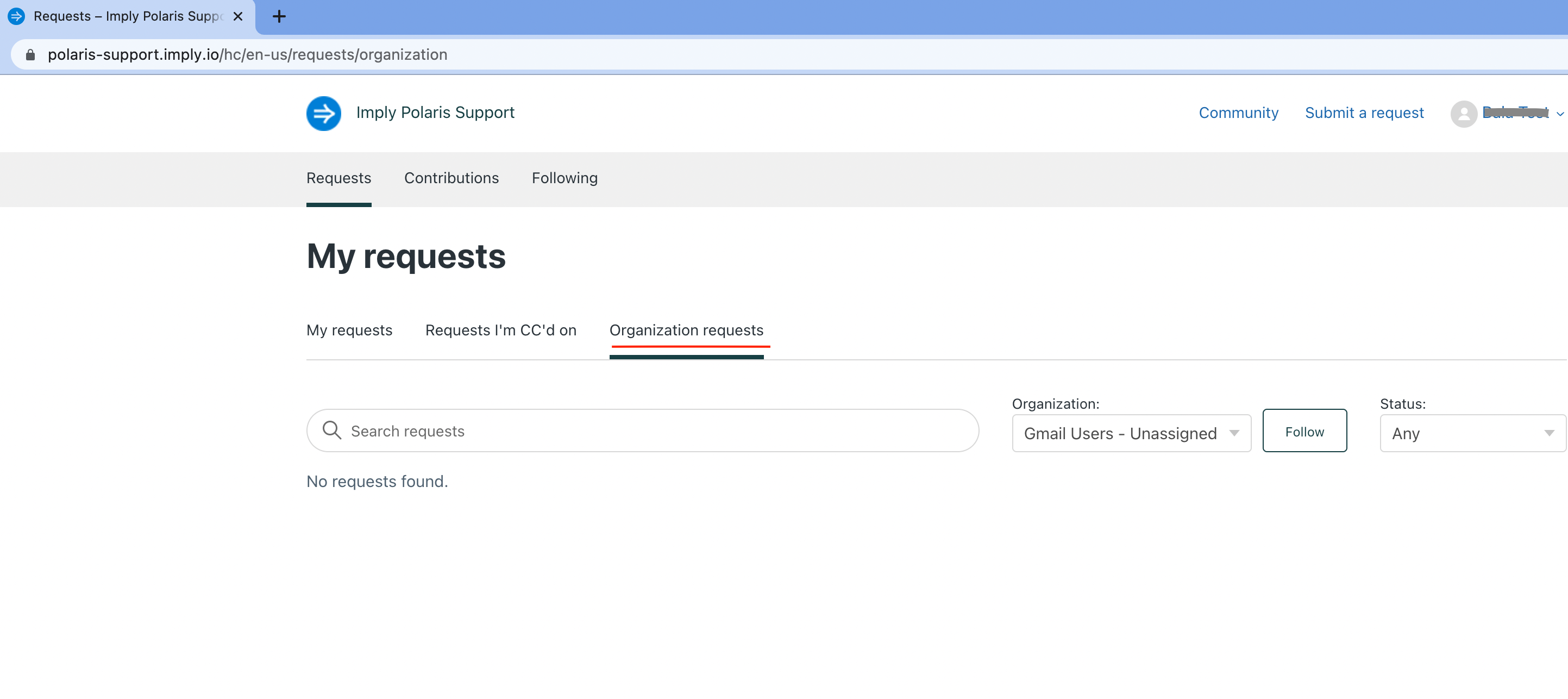 Accessing Polaris Help Center :
To access Polaris Knowledge base articles, end users must sign in to Polaris Support Portal instead of signing on to support.imply.io